Discover more from Deca
Updates from the writers of Deca, a global journalism cooperative
Over 1,000 subscribers
An update from our intrepid writers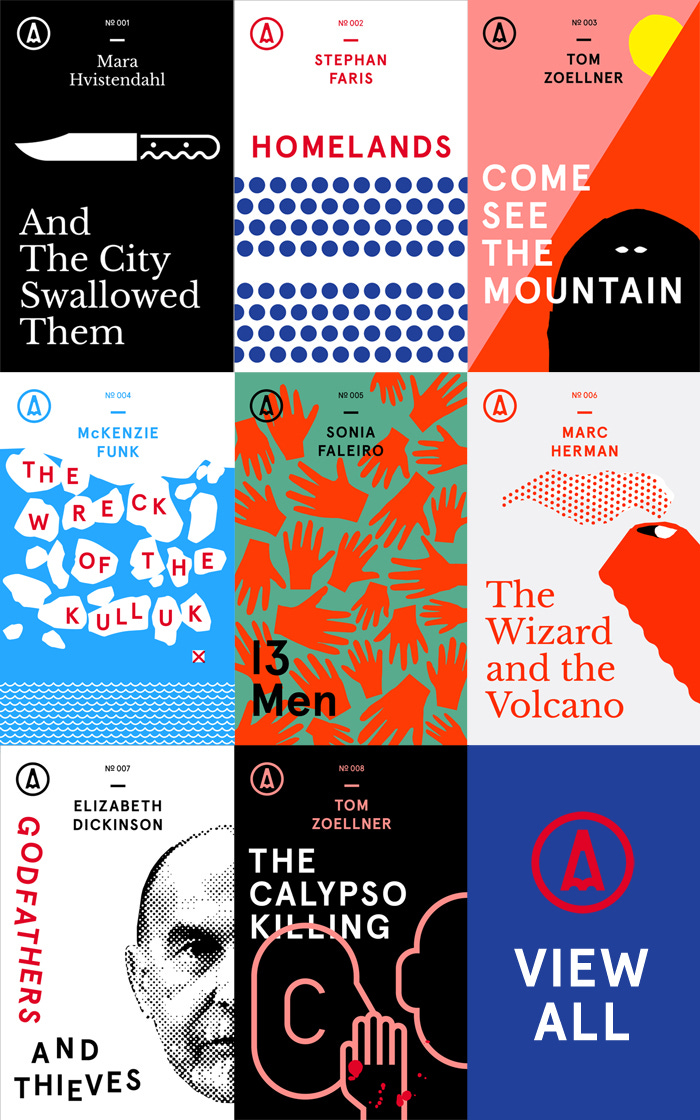 Welcome to the first of what we hope will be a quarterly newsletter from Deca, a collective of eleven award-winning foreign correspondents. If you're receiving this, you're probably one of our subscribers or Kickstarter backers. And you're probably surprised to be hearing from us at all, because about a year ago, we disappeared.

Where did we go? From 2014 to 2016, Deca turned a $32,000 Kickstarter campaign into eight best-selling works of top-shelf international reporting. Our stories appeared as ebooks and in our app and in publications across the world, from India to South Africa. They were excerpted or featured in The Wall Street Journal and The New York Times, on All Things Considered and The Rachel Maddow Show.

Doing our own editing, production, and promotion, alongside reporting and writing, left little time for individual projects, books, and magazine pieces, let alone our families. (Hi, kids.) Eventually our seed money, and—more important—our time, ran out.

We talked about drawing Deca to a close. But every time we discussed it, we hesitated. The project continues to spark enthusiasm among our writers, our supporters, and occasionally our airline seat companions. The election of Donald Trump in the United States, along with a wave of sudden political shifts across the globe, has revived interest in quality longform writing. In an era of electronic rumor mills, we remain dedicated to the idea of connecting writers and readers directly.

We honestly don't know where this goes next. But we've decided to start by reconnecting with the people who made Deca possible. Below you'll find a quick summary of what our writers have been up to, along with recommendations of what we're reading, listening to, and watching. We hope you find it useful, and we welcome your feedback and ideas as we plan the next chapter for Deca—starting now.

THE WORLD, FIRSTHAND


Rania Abouzeid's book No Turning Back, a harrowing account of the Syrian War told through the lives of four young people, just hit bookstores. In a starred review, Booklist says that "Abouzeid's altogether intimate, revealing, and moving accomplishment is essential to any attempt to understand this tragedy." The New Yorker's Dexter Filkins calls it "a work of stunning reportage from the very heart of the conflict." An essay adapted from No Turning Back ran in The New York Times this past Sunday, and on Monday Rania was on NPR's Fresh Air. U.K. crowd: Hear Rania speak about No Turning Back at the Frontline Club, London, March 22, the University of Cambridge on March 23, and the Oxford Literary Festival March 24.

MORE FROM OUR WRITERS

Sonia Faleiro, who wrote 13 Men for Deca, reported on an Indian father's search for his missing daughter for BBC4 radio's From Our Own Correspondent. Read her op-ed for The New York Times on India's missing children and her essay for The Financial Times on life in the Sundarbans archipelago, home to man-eating tigers. She reviewed Snigdha Poonam's Dreamers, Neel Mukherjee's A State of Freedom, and Meena Kandasamy's When I Hit You, all for The Financial Times. Sonia is working on a book on crime and punishment in India for Grove Atlantic/Bloomsbury.

Mara Hvistendahl, author of Deca's first story And the City Swallowed Them, wrote Wired's January cover story, about the Chinese government's plans to use big data to score its citizens. For Science, she examined how a U.S.-educated scientist helped launch China's nuclear weapons program -- and then laid the groundwork for its surveillance state. She also reviewed China's Great Wall of Debt, by Dinny McMahon, in yesterday's Wall Street Journal. Mara is in the second year of a two-year fellowship at the New America Foundation and is writing a book on industrial espionage, China, and the FBI, for Riverhead.

Richard Poplak wrote about Canada's big bad export development agency for The Walrus, sweated through the Cape Town water crisis for The Atlantic, and looked at the momentous political transition underway in South Africa for The Daily Maverick, where he has a regular column. In his spare time, Rich is working on a book on "the madness of the mining industry" for Penguin Random House and directing a feature documentary about Bell Pottinger, which he calls "the world's most notorious geopolitical reputation management firm."

Tom Zoellner, author of Deca's Come See the Mountain and The Calypso Killing, explained why Trump loves Arizona for The New York Times, reviewed books on airports and air travel for The Times Literary Supplement and recalled when Appalachia was kinda liberal for The American Prospect. His next book, Island on Fire: The Revolt that Ended Slavery in the British Empire, is for Harvard University Press.
HUMAN RESOURCES DEPARTMENT

Beth Dickinson, author of Godfathers and Thieves, was named senior analyst for the International Crisis Group, covering the Arabian Peninsula.

Stephan Faris, who wrote Homelands, became the editor of investigative features for Politico's European edition and moved to Brussels, which he says is way better than everyone thinks.

McKenzie Funk, who wrote Deca's The Wreck of the Kulluk, finished a 15-month fellowship at the Open Society Foundations focusing on data, privacy, and algorithms. Not coincidentally, he is now working on a book about data, privacy, and algorithms. He is also helping directors Carl Deal, Tia Lessin, and Jared Scott make a documentary from his first book, Windfall.

Vanessa Gezari was named national security editor at The Intercept, where her first task was to edit a piece by reporter James Risen on his biggest secret. She also co-edited "The Trump Issue" of the Columbia Journalism Review, nominated for the prestigious National Magazine Award.

Marc Herman, author of The Wizard and the Volcano, has been reporting on food security in Senegal on a grant from the European Journalism Center. He's working on a book about how refugees tell stories about themselves, and another about restoring a century-old Barcelona apartment amid the Catalan secession crisis.

Delphine Schrank was named chief correspondent for Reuters in Mexico and Central America and moved, to everyone's great jealousy, to Mexico City.
BOOKMARKS
Sonia says that anyone who wants to know what's actually happening in India under the Modi regime should skip traditional media and instead read Scroll.in for the latest news, The Wire for opinion, and IndiaSpend for data journalism.

Rich wonders, in the wake of South Africa's Zuma nightmare, whether power drives one insane. This superb piece in The Atlantic, by Jerry Useem, asserts that it does. And while "Black Panther" is a huge deal as far as cultural turn-around strategies go, this essay for Africa is a Country suggests that not everyone is buying it.

Mac suggests the book IBM and the Holocaust, by Edwin Black. He also recommends a story by Jonathan Blitzer, in The New York Review of Books, about a forgotten massacre in El Salvador.

Mara is digging Nick Bilton's American Kingpin, which is a thriller for the digital age. She also recommends the recent feature by Azmat Khan and Anand Gopal in The New York Times Magazine, which just won a National Magazine Award. They spent months investigating civilian casualties caused by airstrikes in Iraq and Syria.

Marc recommends Alynn Gaestel's dissection of an experimental schoolhouse's literal sinking in Lagos, Nigeria. He worries how much of Guy Hedgecoe's vicious takedown of Spanish corruption could just as easily apply in Washington. And he keeps staring at Noor Images's Instagram.

Tom points to three recent articles, on Trump and on the American opioid crisis that knocked it out of the park.
REPORTING TO YOU

We'll have more news and recommendations later in the spring. In the meantime, let us know what you think at info@decastories.com. And thanks for reading.

It's good to be back.